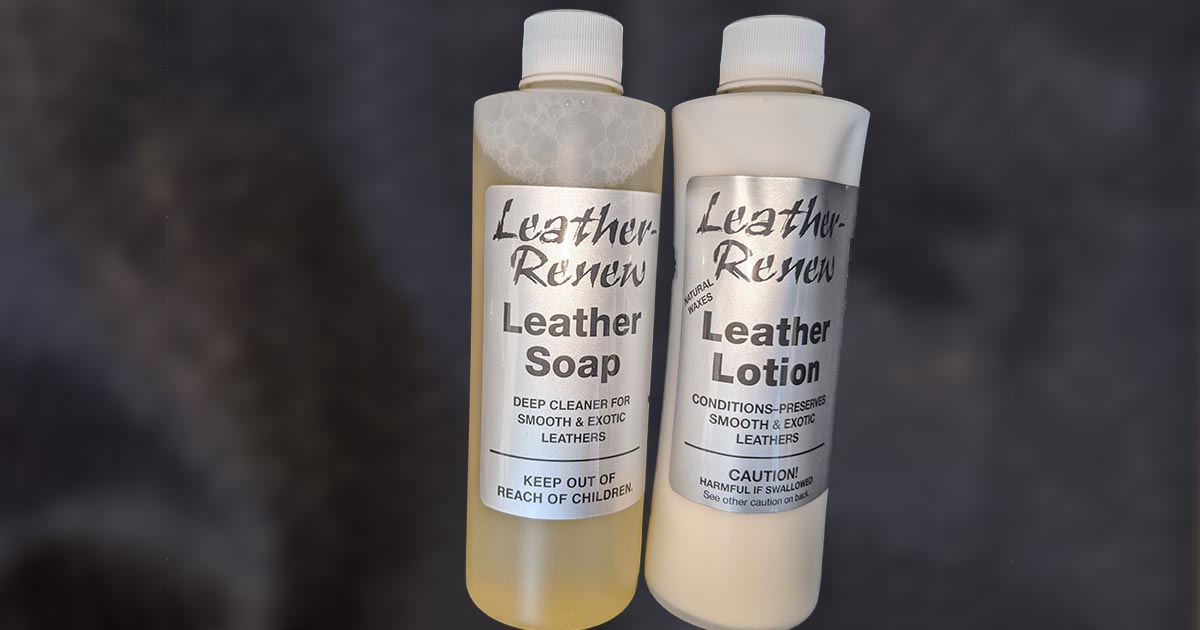 The Problem
Cleaning your leather furniture without removing the sheen or color or damaging the surface in any way but still be able to remove dirt and some skin oils.
The Solution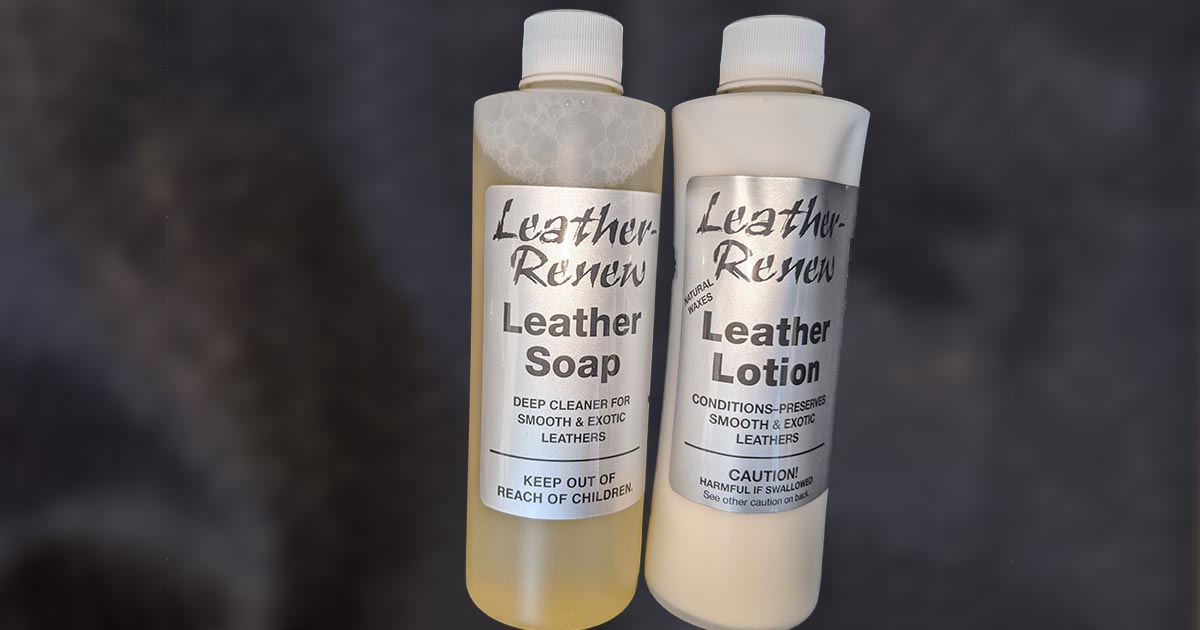 Most furniture manufacturers recommend that you only use water or a mild soap and water to clean your leather furniture which is partly true. Any water that you put on the couch should be wiped up and not left wet. This leather renew leather soap I've been using for several years and actually have a picture of a white sectional on my website that was in a fire and I cleaned up 80% of it with the soap only with warm water diluted. It's very effective in cleaning off dirt and also some skin oils which can damage your furniture. Highly recommended!
Price: $12.95 8 oz.
There is a follow-up liquid lotion conditioner that is mild that can be applied to the surface after cleaning it with the soap. You have to make sure that the surface is dry before applying the lotion.
Price: $12.95 8 oz.